Internet Resources Website Tools Used To
Get Self Help Information Online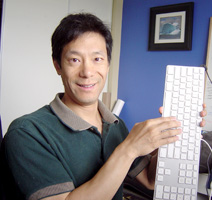 Internet Resources Plus Website Tools
The internet has been absolutely fantastic in helping me as an inspirational speaker to get my self help information online so I could help people from over the world. Although I'm not a programmer and do not hire any, I have managed to create as well as manage all of my websites. It's actually not that difficult and I will share with you the various internet resources and website tools I use to make this happen in case any of you also plan to have websites.
Website Hosting

Of course you need a website hosting service to host your website. See my article on how I choose an appropriate web hosting service as well as my review on Bluehost which currently hosts all of my websites.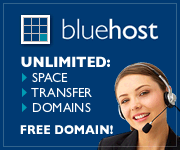 Website Software & Blogs

Previously, I used Dreamweaver to create my websites but since I switched over to a Mac, I wanted a simpler program to use. I found a free open source program called Kompozer which pretty well does everything I need to do to create new webpages and maintain all of my websites. If you can use Microsoft Word, you would be able to use Kompozer.

For my blogs, I use Wordpress and the web hosting service I currently use, Bluehost, actually has Wordpress already included for free.

Speaking of blogs, I use Google Reader to keep track of the blogs I personally follow - see my video tutorial on Google Reader.

Email List Management
To alert all of my free subscribers to new self help information such as episodes of Motivational WebTV as well as to manage the delivery of my free 3-part Personal Development Video Series (see below for details), I use an email list management system called Aweber. There's no way I would be able to manage this with my own computer email program. See my article on how I use such an email list management system to handle all this with relative ease.


Shopping Cart System
Since I have various books and audio CD programs available, I need to have a shopping cart system to handle sales transactions securely. I currently use 1ShoppingCart for transactions for my physical products and Clickbank for digital products.

Website Traffic & SEO
There's no use putting up my self help information if I get no website traffic so I depend on a few different website tools to help me. For SEO (search engine optimization) research to find the best key phrases for my websites, I use a program called Market Samurai.

Then to learn more advanced techniques on building website traffic, I use a program called Traffic Dashboard - their free report just below in the graphic.
Social Media
Yes, I jumped on the social media bandwagon and I have pages on Facebook, LinkedIn and Twitter - feel free to connect with me on any or all of these. To help me with my activities on Twitter, I use a program called Tweet Adder.

To get folks more involved as well as to help me get more ideas of what my audiences like or want, I use online surveys with
Survey Monkey
.
Imaging & Video
I use Photoshop to resize and brush up images before I add them to my websites and blogs. For video, I initially used Windows Movie Maker and switched to iMovie when I moved over to Mac. I've since switched over to Final Cut Express as my main video software as I get better quality video with it.
Disclosure: I may receive a small compensation from the companies I endorse but you can be assured that you will never be paying a higher price if you go through one of the links here. Also I endorse only products and services I use myself and/or have reviewed.

How To Expand Your Comfort Zones To Finally
Conquer Even Your Most Daunting Goals In Life
A Free Live 3-Part Personal Development
Video Series Delivered Directly To You

-
With specially selected parts from high energy live keynote presentations, motivational speaker and Karate World Champion Clint Cora will share with you;



The #1 mind-shift that got me through my own personal tragedy

The hidden lesson underneath EVERY life experience

How to get OUT of your comfort zone and why it's KEY to long term happiness


Three micro-changes you can make in your life right now to IMMEDIATELY
get closer to achieving your goals


Secret surprises that will unexpectedly BOOST your personal growth ten-fold


And much, much more!


Just enter your first name, e-mail and click below so we can send you the link to this free inspiration 3-part Personal Development Video Series - privacy policy (you may unsubscribe anytime). Sign up box also at Free Inspiration Videos.