Sports Motivational Speaker Clint Cora
Martial Arts Karate World Champion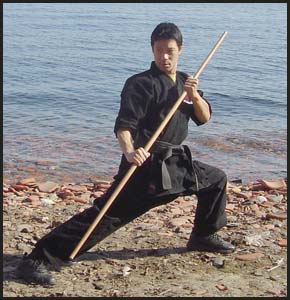 Different Type Of Sports Motivational Speaker
Even among sports motivational speakers, Clint Cora is rare because of his chosen sport which is martial arts competition. Influenced early on by the late, great Bruce Lee (see his video tribute to Bruce Lee), Clint has been studying and training in martial arts as a youth. As described in his book, The Life Champion In You, martial arts changed his life and was a major factor in his success. As a multistylist, he has trained in kung fu, tae kwon do, karate, kickboxing and martial arts weaponry.
Unlike many other black belt level martial artists, Clint decided early on that he did not want to run a martial arts school although he did develop and teach a self defense course to hundreds of individuals over the years. He even taught self defense at such organizations as Proctor & Gamble, American Express, Metropolitan Life, The Fitness Institute, The Granite Club, George Brown College and Ryerson University.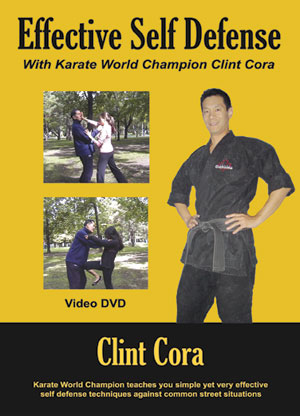 Effective Self Defense Instruction Video
His Effective Self Defense training seminar is still taught today as Clint believes in teaching as many women as possible to keep them safe. A self defense instruction video based on his seminar is now also available.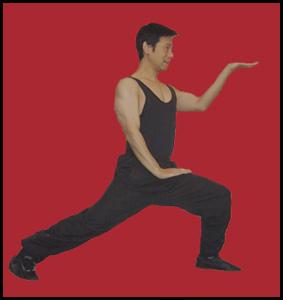 ----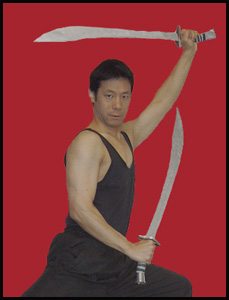 Clint even conducted cardio kickboxing classes for a short period of time. However, his main focus in martial arts has been competition. He has been an active competitor in tournament circuits since 1985, winning countless awards and numerous titles including Canadian national championships and at least one World championship title in each of the top four open competition circuits (NASKA, WOMAA, NBL and WSKF). Clint was also a proud member of a few Canadian National Karate teams that competed internationally.

For a partial list of some of Clint Cora's more notable victories in martial arts competition, see Martial Arts Championship Titles.

Want to see Clint performing martial arts? See the Martial Arts Videos section for videos.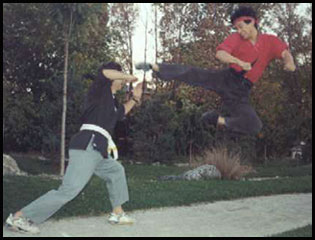 Sports Motivational Speaker Available For Your Event
As a unique sports motivational speaker, Clint utilizes martial arts and weaponry during his motivational speeches. This makes for a very entertaining time for his audiences. But his use of martial arts is not only for show. Each martial arts sports motivational element in his talks is used to help illustrate important points for success. For available keynotes and how you can have a karate world champion as a speaker for your event, see Speaking Programs.
And yes, Clint Cora is also available to conduct self defense training classes too for private groups.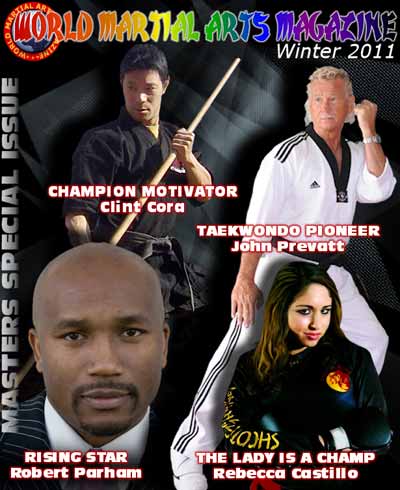 How To Expand Your Comfort Zones To Finally
Conquer Even Your Most Daunting Goals In Life
A Free Live 3-Part Personal Development
Video Series Delivered Directly To You

-
With specially selected parts from high energy live keynote presentations, motivational speaker and Karate World Champion Clint Cora will share with you;



The #1 mind-shift that got me through my own personal tragedy

The hidden lesson underneath EVERY life experience

How to get OUT of your comfort zone and why it's KEY to long term happiness


Three micro-changes you can make in your life right now to IMMEDIATELY
get closer to achieving your goals


Secret surprises that will unexpectedly BOOST your personal growth ten-fold


And much, much more!


Just enter your first name, e-mail and click below so we can send you the link to this free inspiration 3-part Personal Development Video Series - privacy policy (you may unsubscribe anytime). Sign up box also at Free Inspiration Videos.